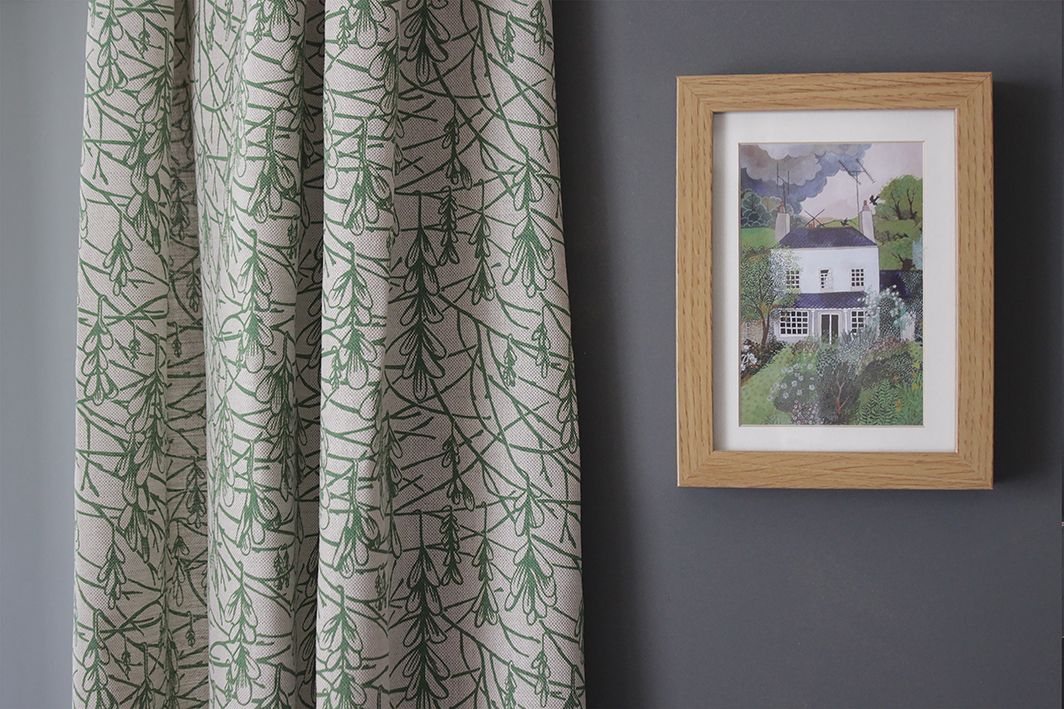 FABRIC
Sycamore
£52 per metre
An abundance of papery sycamore keys grace a cascade of winter branches, and the eye is cast from one bunch to the next, across the fabric.
This design is a single colour fabric printed digitally in the UK, from sketches by Susie Hetherington.
Sycamore is available in three colourways; Coral Pink on natural linen, Grass Green on natural linen, and Pale Jade on bleached linen. Our base cloth is a linen union from Scotland; (51% linen /49% cotton).
Usable fabric width: 138cm
Pattern repeat: Straight repeat
Repeat height: 165mm
Repeat width: 229mm
Suitable for soft furnishings and light, occasional upholstery. Dry Clean Only.
All fabrics are printed to order.
Please allow 12-18 working days for delivery.
Custom colourways may be possible on large orders; please email your enquiry.
Also available in ready-made cushion covers depending on current stock.