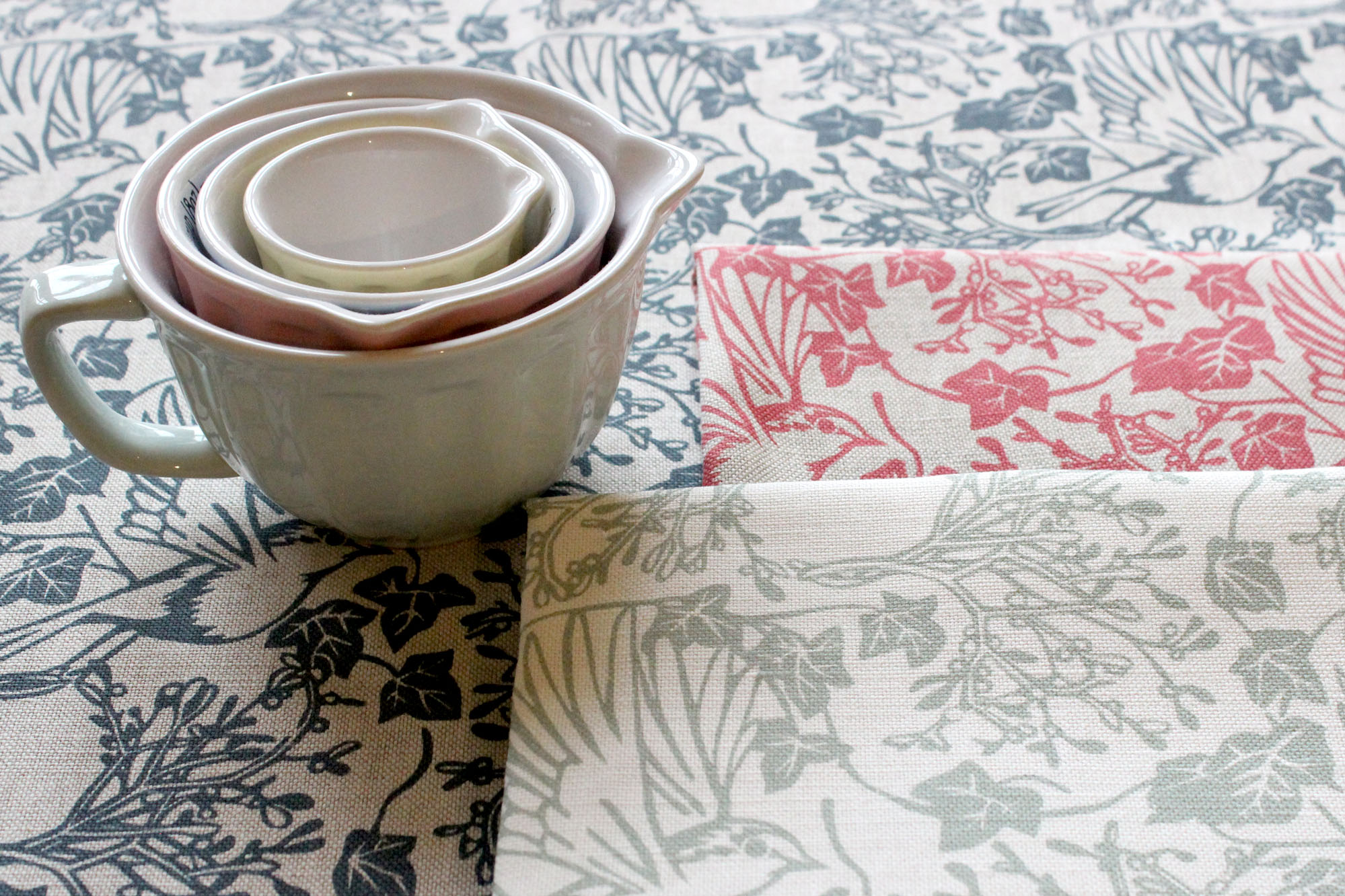 FABRIC
Mistletoe & Ivy
£52 per metre
A festive sketch of a sprig of mistletoe started this intricate design that plays with symmetry and 'the space in between'. When the design came together the intricate elements moved away from seasonality and held year round appeal.
This design is a single colour fabric printed digitally in the UK, from scans of original hand printed designs, carved into lino by Susie Hetherington.
Mistletoe & Ivy is available in three colourways; Sage, on bleached linen, Coral Pink on natural linen, and Slate, which is also on natural linen. Our base cloth is a linen union from Scotland; (51% linen /49% cotton).
Usable fabric width: 138cm
Pattern repeat: Join square
Repeat height: 343mm*
Repeat width: 343mm*
* Please note, one repeat tile includes a few instances of the scanned original lino print, to make it look less uniform. Repeat dimensions (listed above) accommodate these subtle variations, so please follow them for an exact pattern match, even though the general visual repeat may appear smaller.
Suitable for soft furnishings and light, occasional upholstery. Dry Clean Only.
All fabrics are printed to order.
Please allow 12-18 working days for delivery.
Custom colourways may be possible on large orders; please email your enquiry.
Also available in ready-made cushion covers depending on current stock.